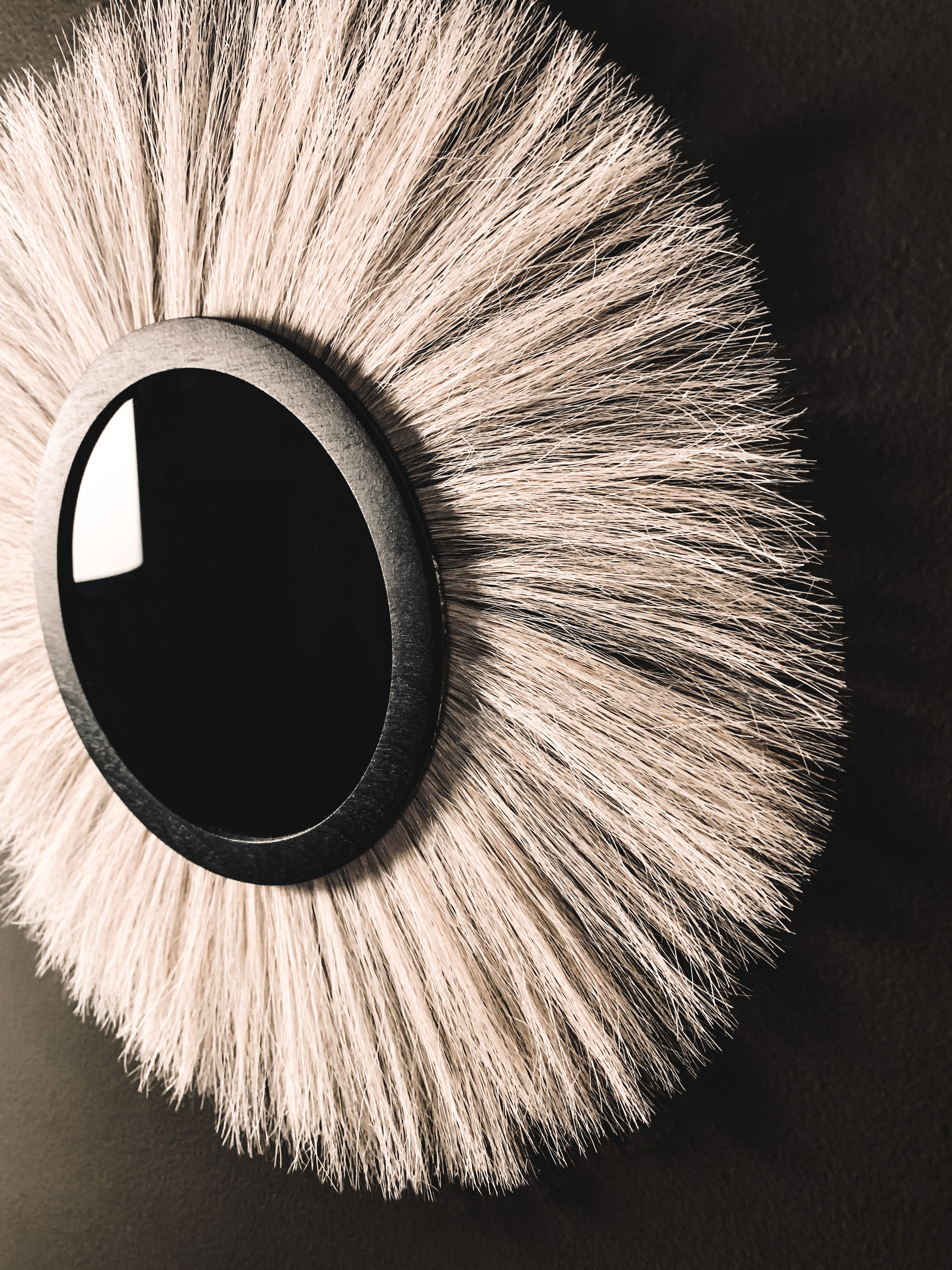 Wall mounted scrying mirror. Used in divination and meditation practices these eternal mirrors assist in creating a space for your mind to open to greater energies and forget the physical realm. 
The halo of horse hair creates a stark contrast to the darkness of the mirror and provides an easier focus for the seer.
6" diameter glass is hand back painted with Culture Hustle Black 3.0 the blackest black available and absorbs 99% of light rays. The black glass is then framed and backed by blacked ash wood. Sandwiched between is a halo of horse hair that increases the overall diameter to about 12". The horse hair for this application is hand picked and carefully sorted into the straightest pieces. Horse hair is not naturally a straight material.
MATERIALS
Custom cut glass
Blackened ash wood
White horse hair
Upcycled leather loop for hanging
*all photos by Four Horses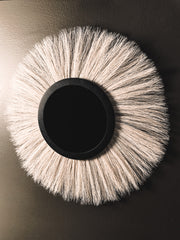 SCRYING MIRROR