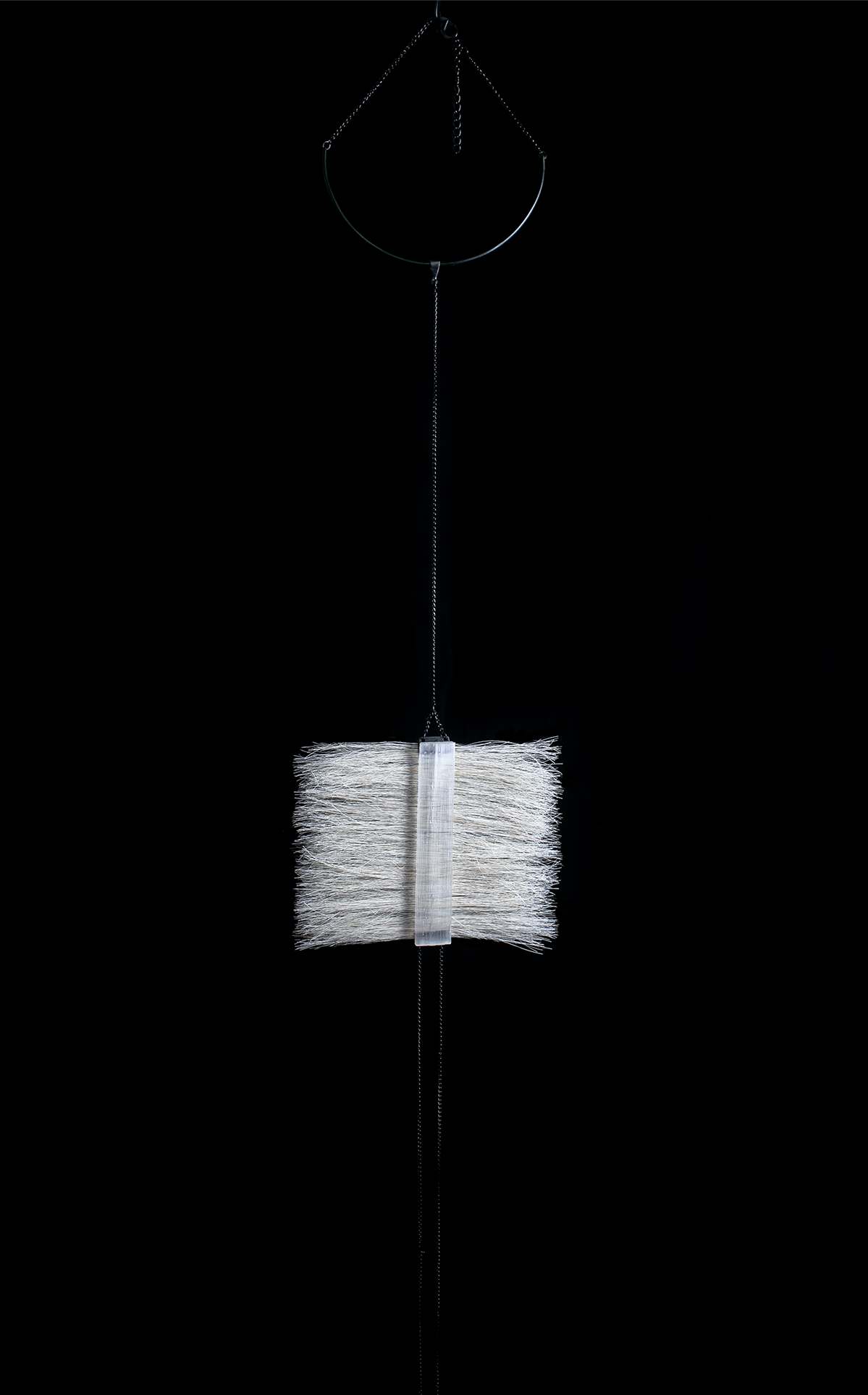 The only body harness of the collection, Radiant is characterized by a collar attachment and stabilizing body chain that keeps the sculpture centered on the body. 

Selenite is not often found in adornments due to its delicate nature. The properties of this crystal are a key expression of this collections' core story and the pieces are treated and reinforced for a lifetime of wear. The tranquility and essence of light ascribed to this stone and its link to the moon's energy give Radiant an ethereal otherworldly feel. The horse hair draws out that energy and bestows it upon the wearer.

 *Please send waist measurement along with order by filling out the "order comments" section in your cart prior to checkout!
MATERIALS
Selenite crystal 4" in length
White horse hair 5" in width
Vegetable tanned leather backing
Blackened brass half collar
Blackened brass chain for neck circumference of 4-5" and varied waist measurement
Overall harness length is about 13" (not counting waist portion)
*as with all made-to-order items please message info@fourhorsesshop.com for custom modifications.
RADIANT