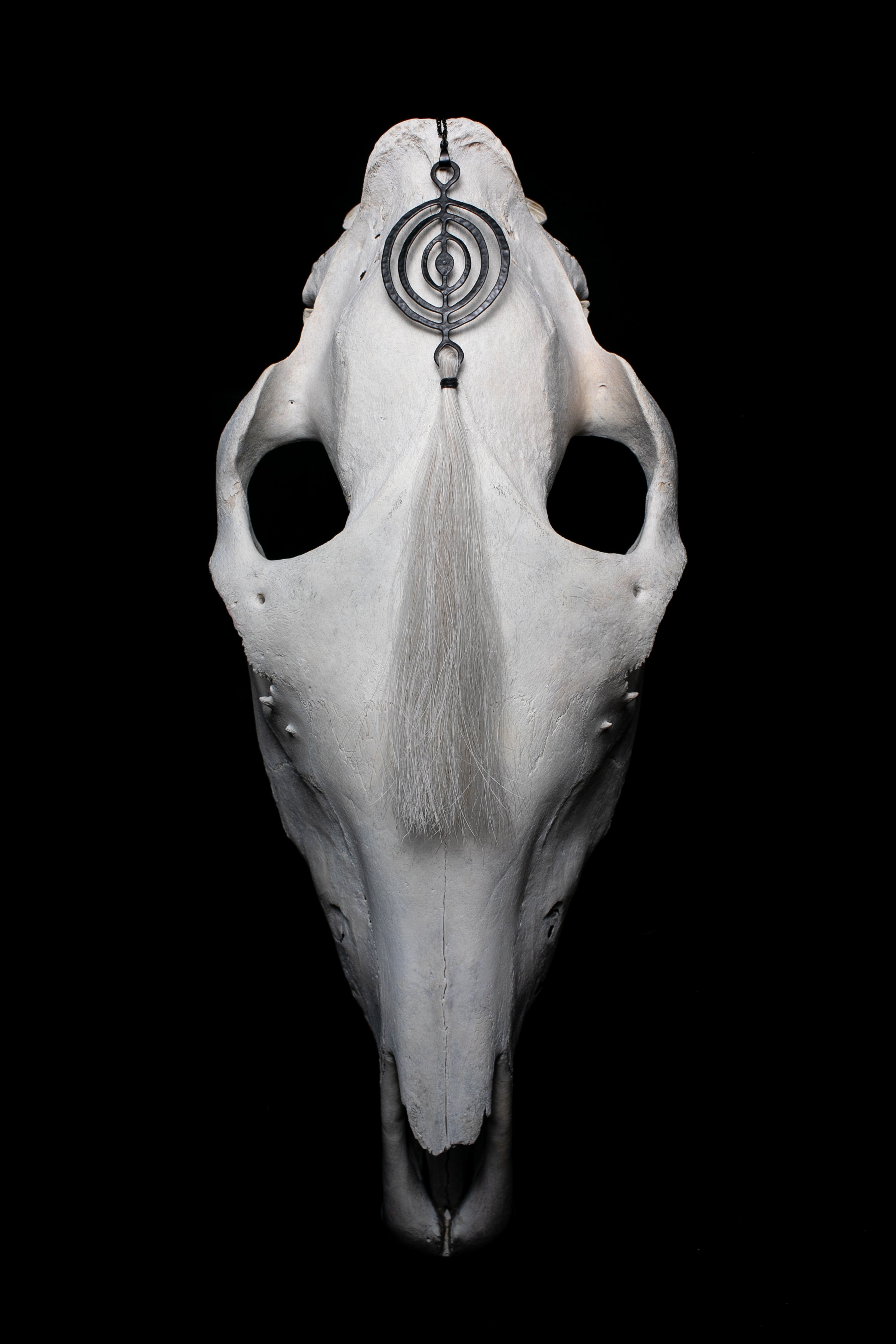 A charmed adornment to aid in meditation. Reminiscent of sigil spellwork this pendant provides a center for concentration during affirmations. Run your fingers over its dappled surface, trace the maze starting from the outer edges and moving inward physically as you move inward mentally. Also wonderful as a centering item during times of stress.
MATERIALS
Cast blackened brass portal pendant
White horse hair 7-8" in length
Black waxed hemp twine
Blackened brass chain 25.5" length, parrot clasp closure with 2.5" additional adjustment to maximum length of 28"
Overall necklace length is about 24"
*as with all made-to-order items please message info@fourhorsesshop.com for custom modifications.
PORTAL