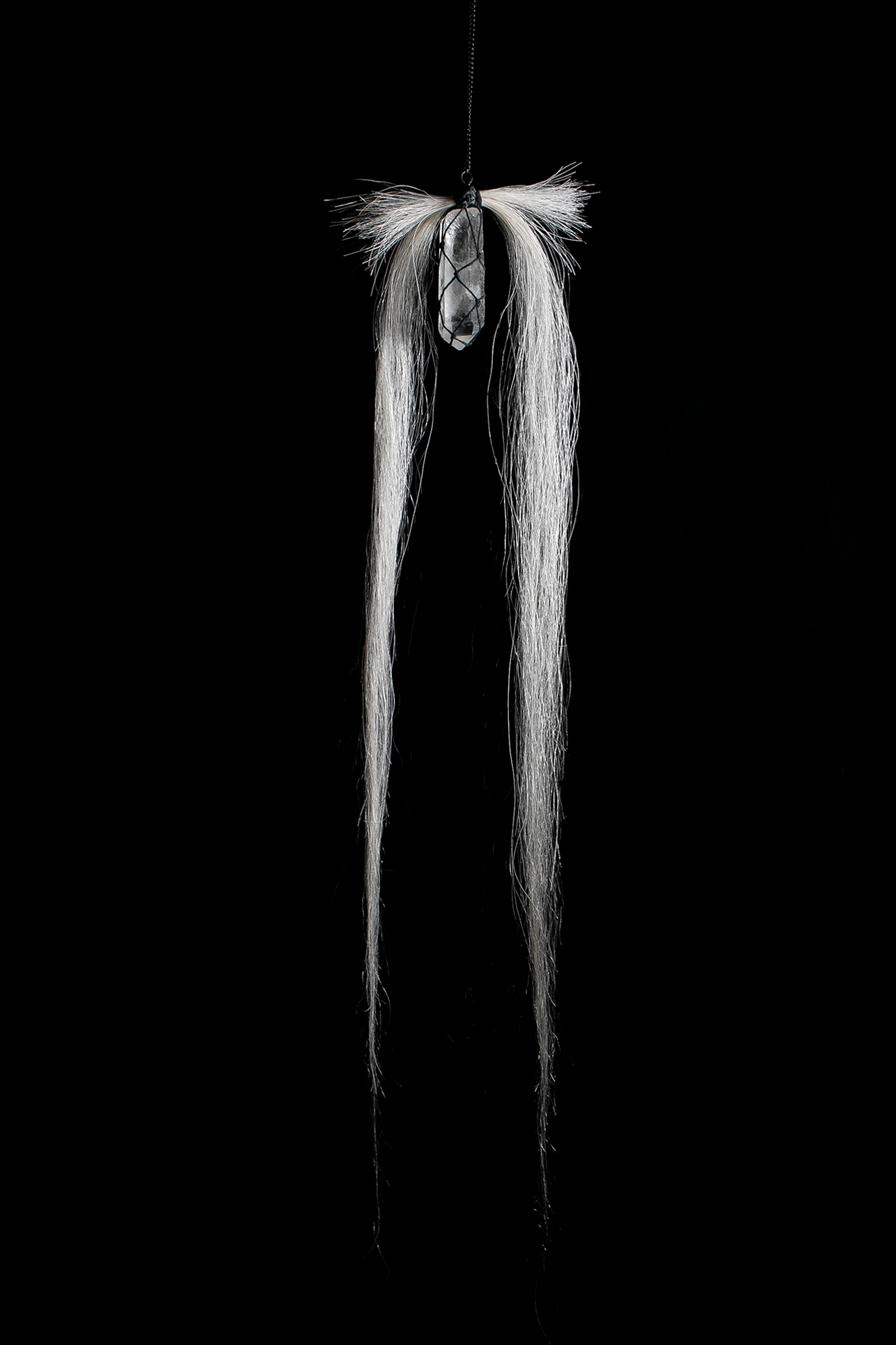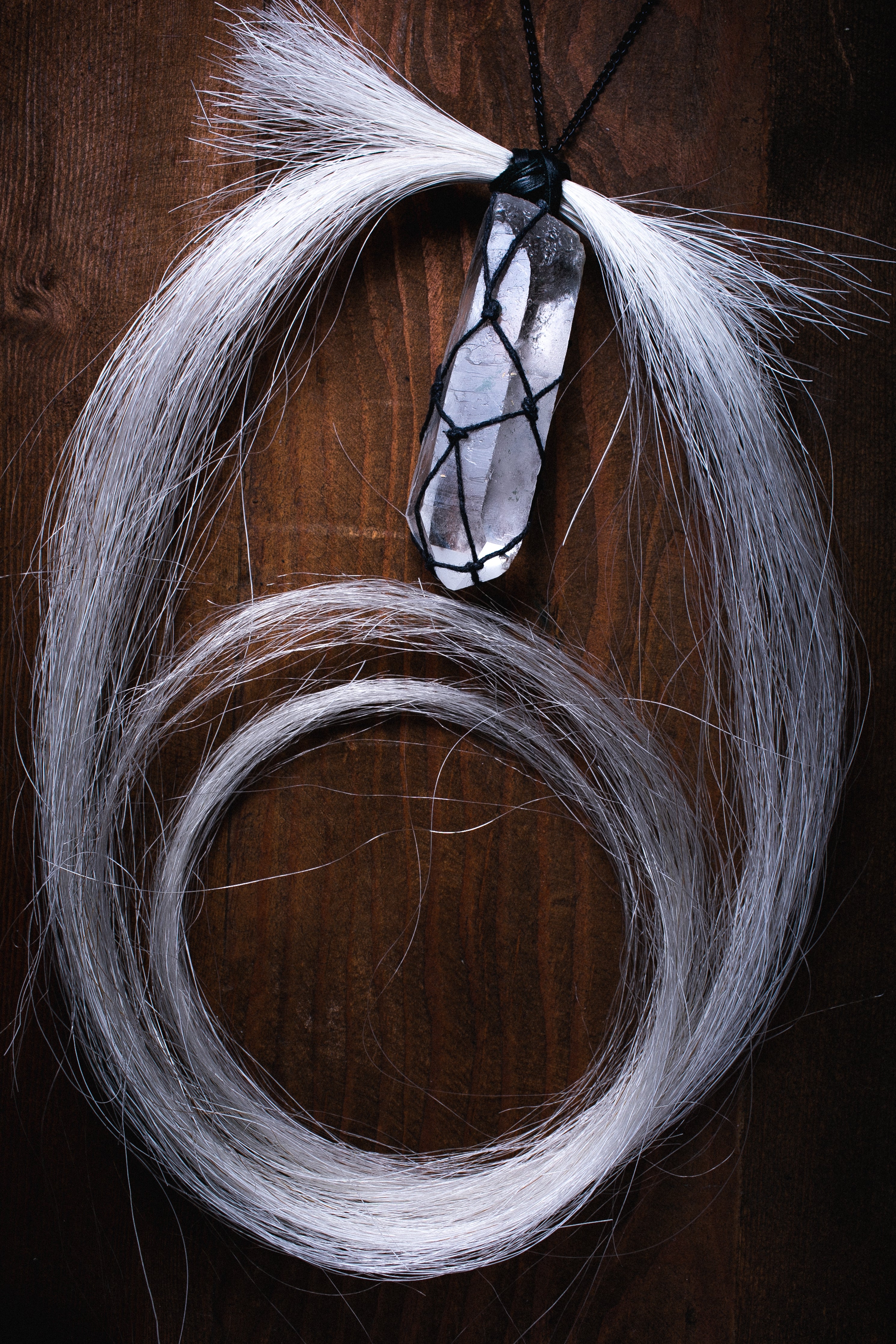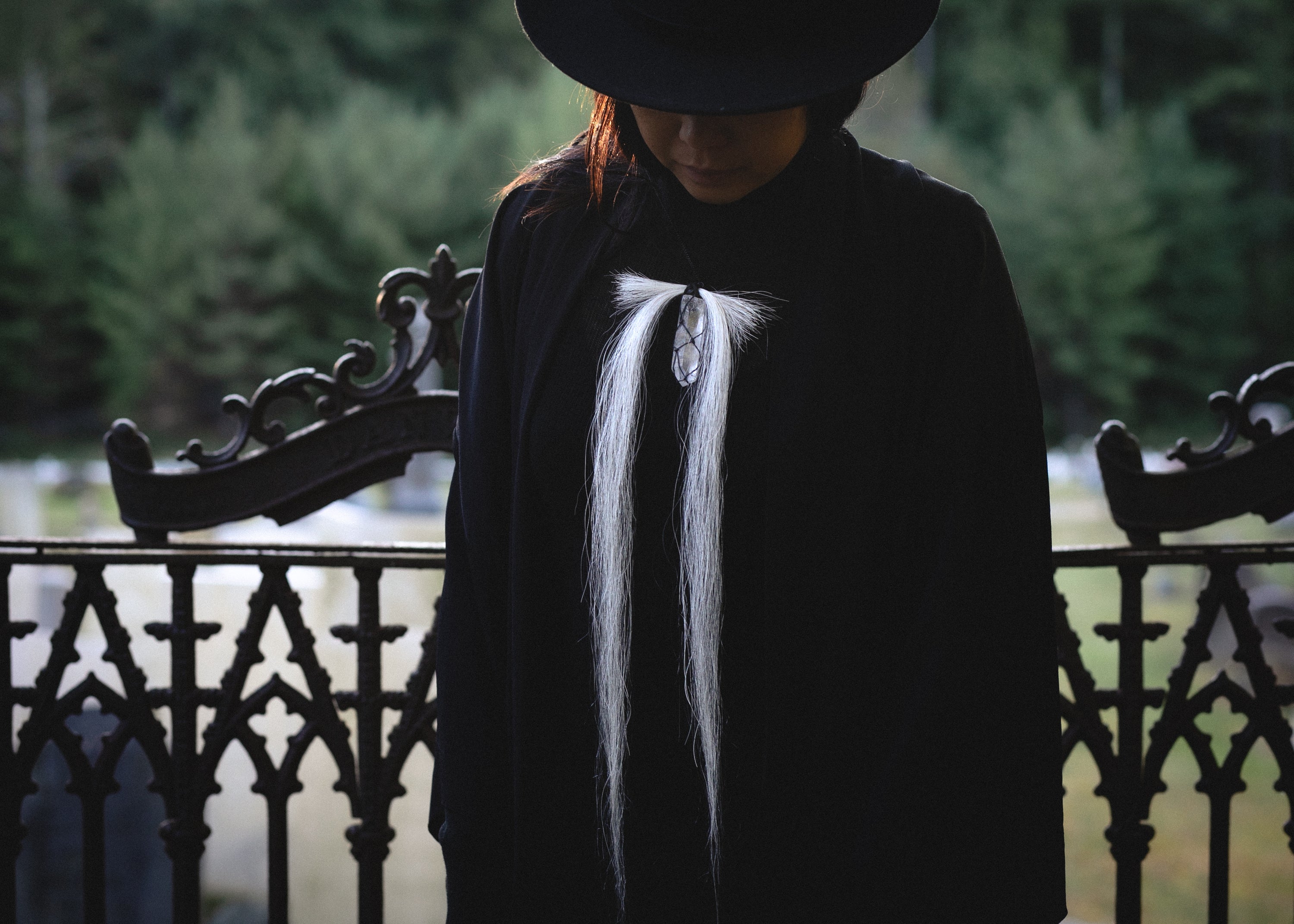 Lucent is a true statement piece of large proportions. This adornment celebrates all that is light with a wild aesthetic. White horse hair is crossed to create an altar to the clear quartz stone that is protectively wrapped in waxed hemp twine creating window panes for light to pass through and refract.
Clear Quartz is truly the giver of light with usage throughout historical world cultures in diagnostic healing, meditations and spiritual development, as well as religious objects, in funerary rites, and to dispel evil and magical enchantments. 
MATERIALS
Quartz crystal 2-2.5" in length
"White" horse hair 20-22" in length
Vegetable tanned leather lacing & black waxed hemp twine 
Blackened brass chain 16.5" length, lobster clasp closure with 2.5" additional adjustment to maximum length of 19"
Overall necklace length is about 28"
*as with all made-to-order items please message info@fourhorsesshop.com for custom modifications.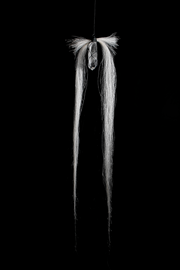 LUCENT