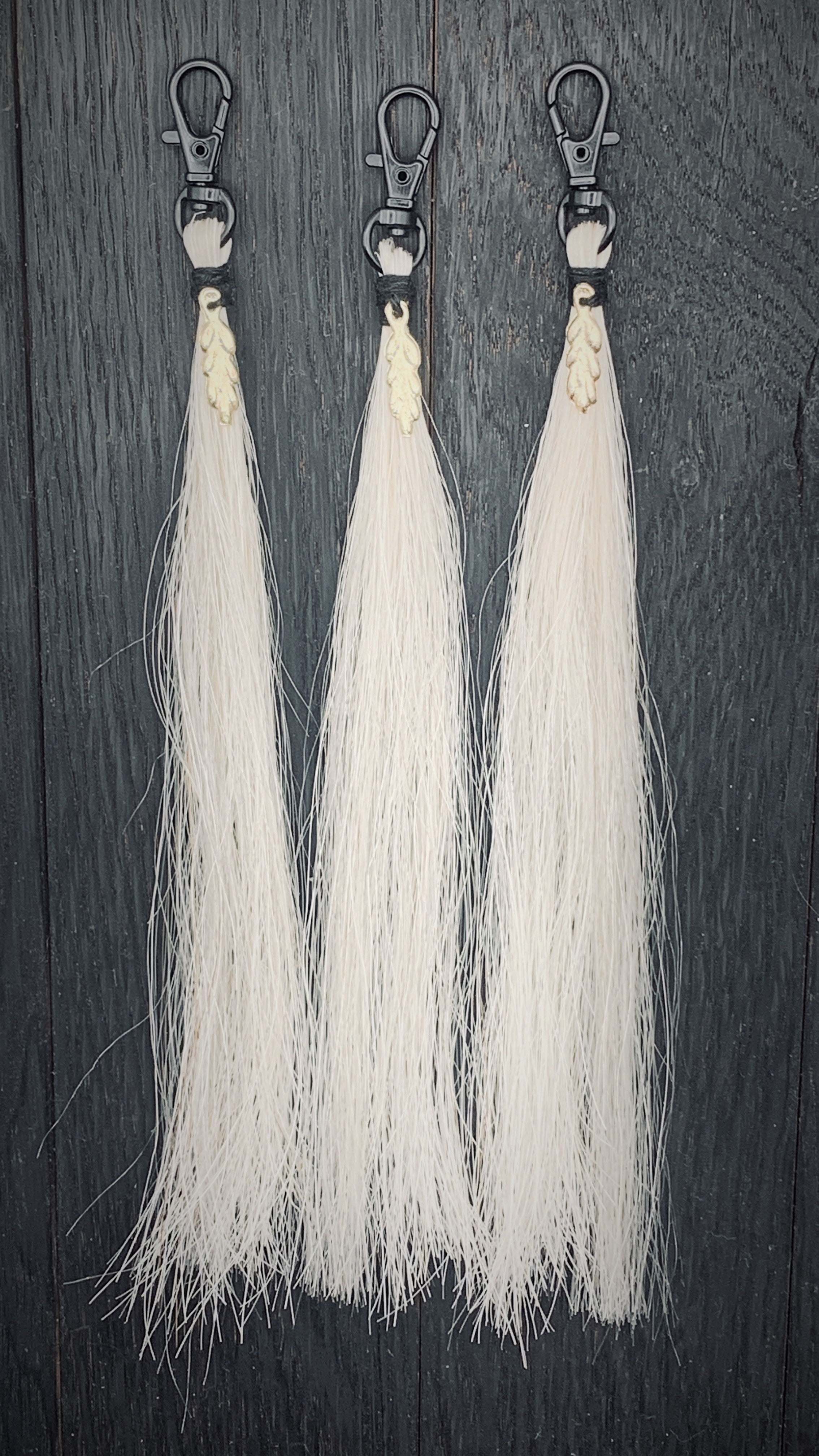 Add a bit of whimsical energy to anything you'd like to attach these to! Jeans, a bag, key chain, hair accessory, wallet, etc. Accompanied by a found Milagro charm in gold tone. Though showing herbal bundles, books, boobs, stars, eyes, homes etc. are available.

MATERIALS
Blackened brass metal with white horse hair
Gold plated Milagros (varies)
Black waxed hemp twine
Latch/clip connector for secure wear
Overall length is about 9"
*A variety of found Milagros are available and will be sent out at random determination by the universe. Please reach out for a specific charm.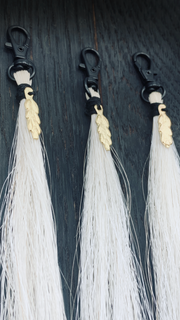 LIGHT TASSEL