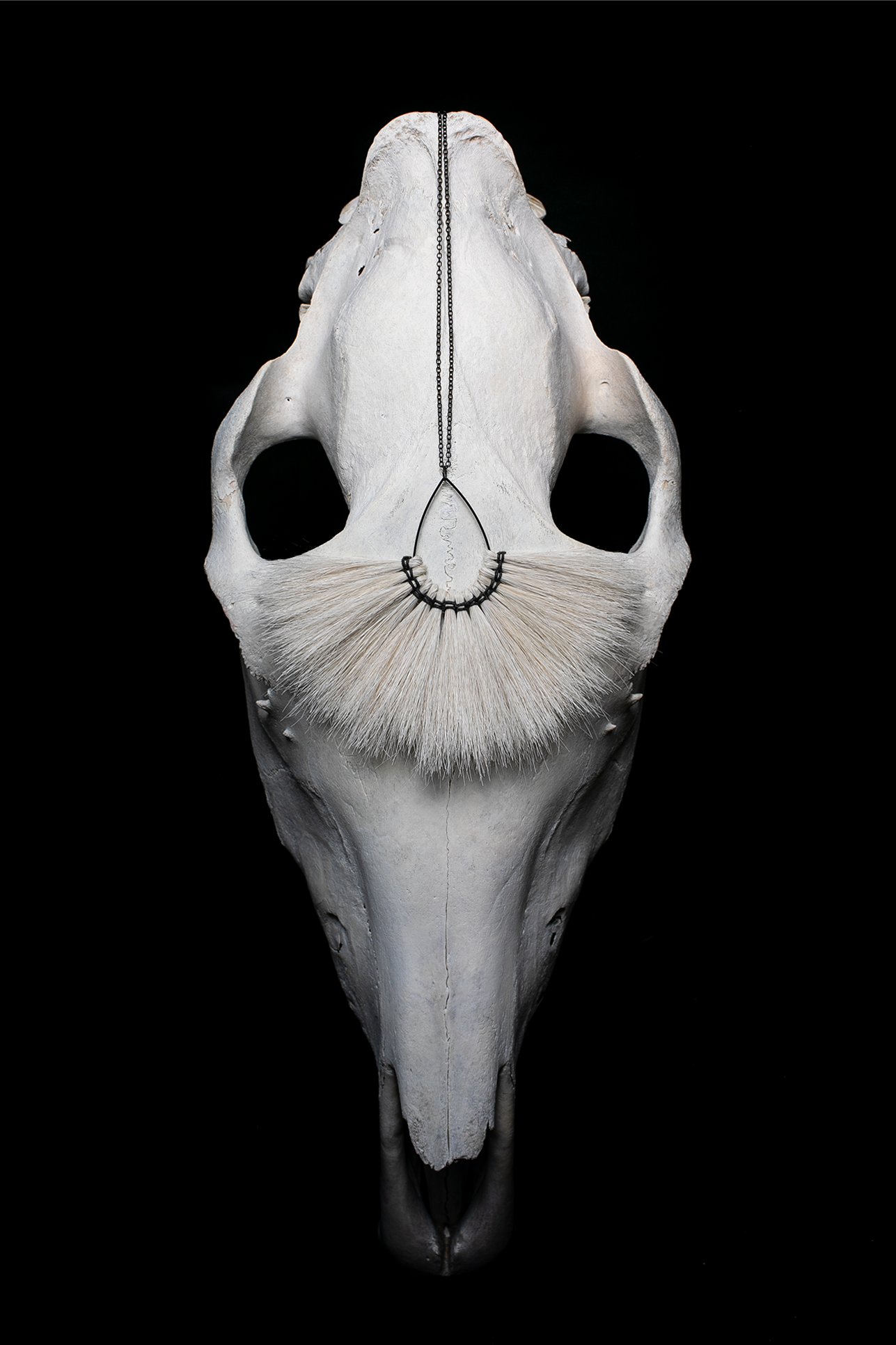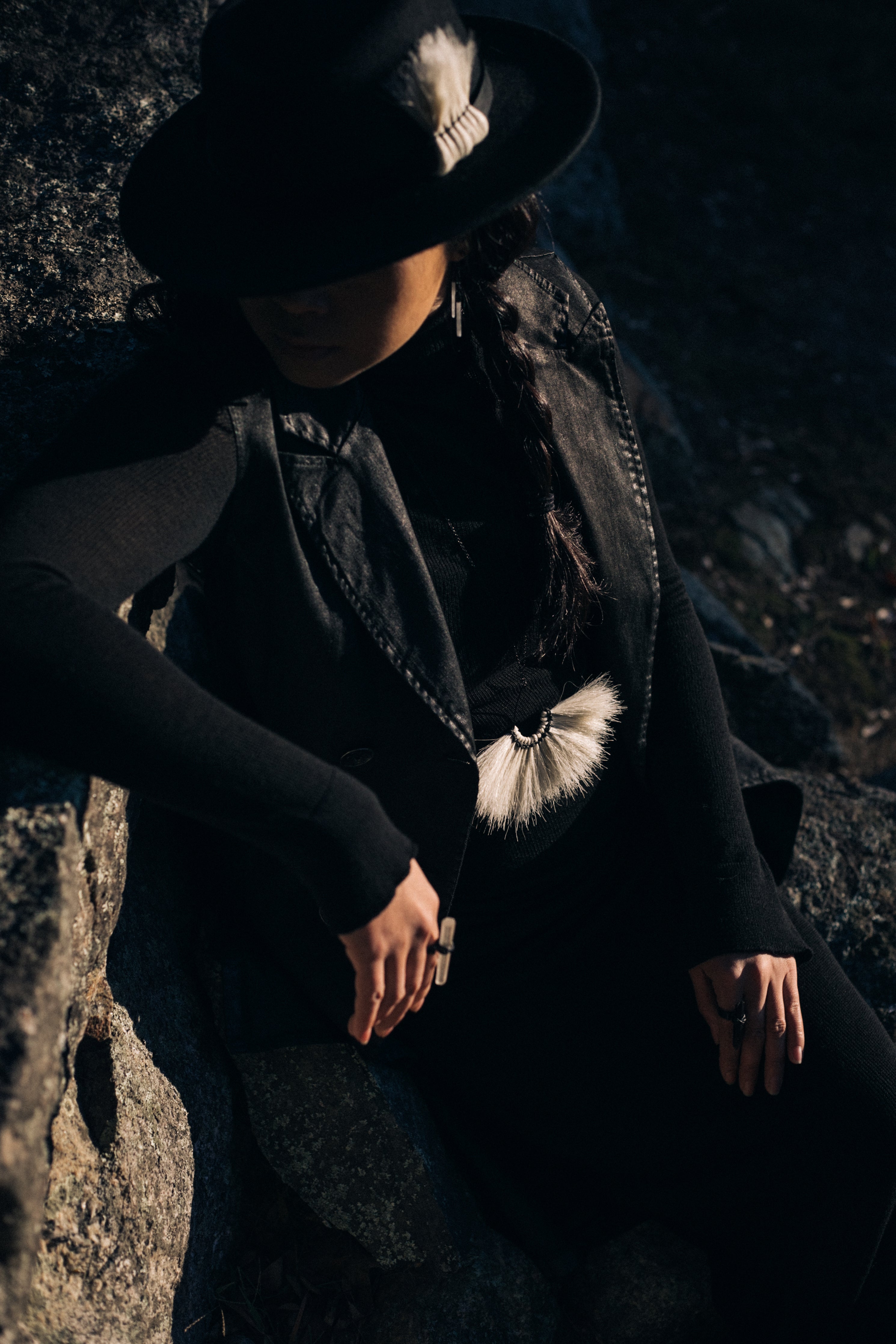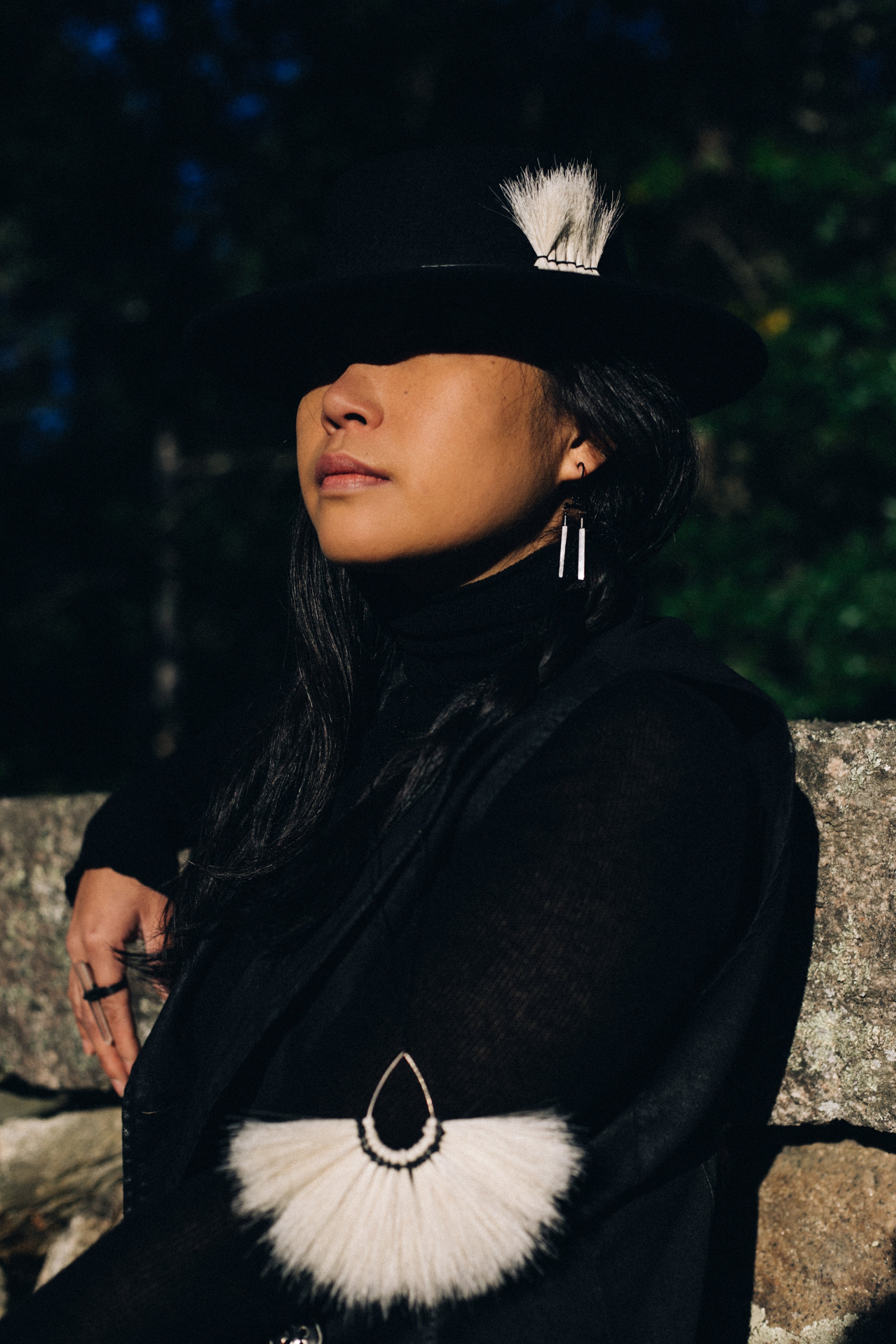 Designed as a statement of the light that can be found in the depths of self discovery. This delicate spray of light horses hair emits from one last dark shadowy drop. Small sections of hair are woven tight to create a structural backbone so though this piece appears delicate it can withstand daily wear.
MATERIALS
Blackened brass drop pendant wrapped white horse hair 4 1/2"H x 5 1/2"W
Black waxed hemp twine
Blackened brass chain 25.5" length, parrot clasp closure with 2.5" additional adjustment to maximum length of 28"
Overall necklace length is about 18"
*as with all made-to-order items please message info@fourhorsesshop.com for custom modifications.
GLISSADE