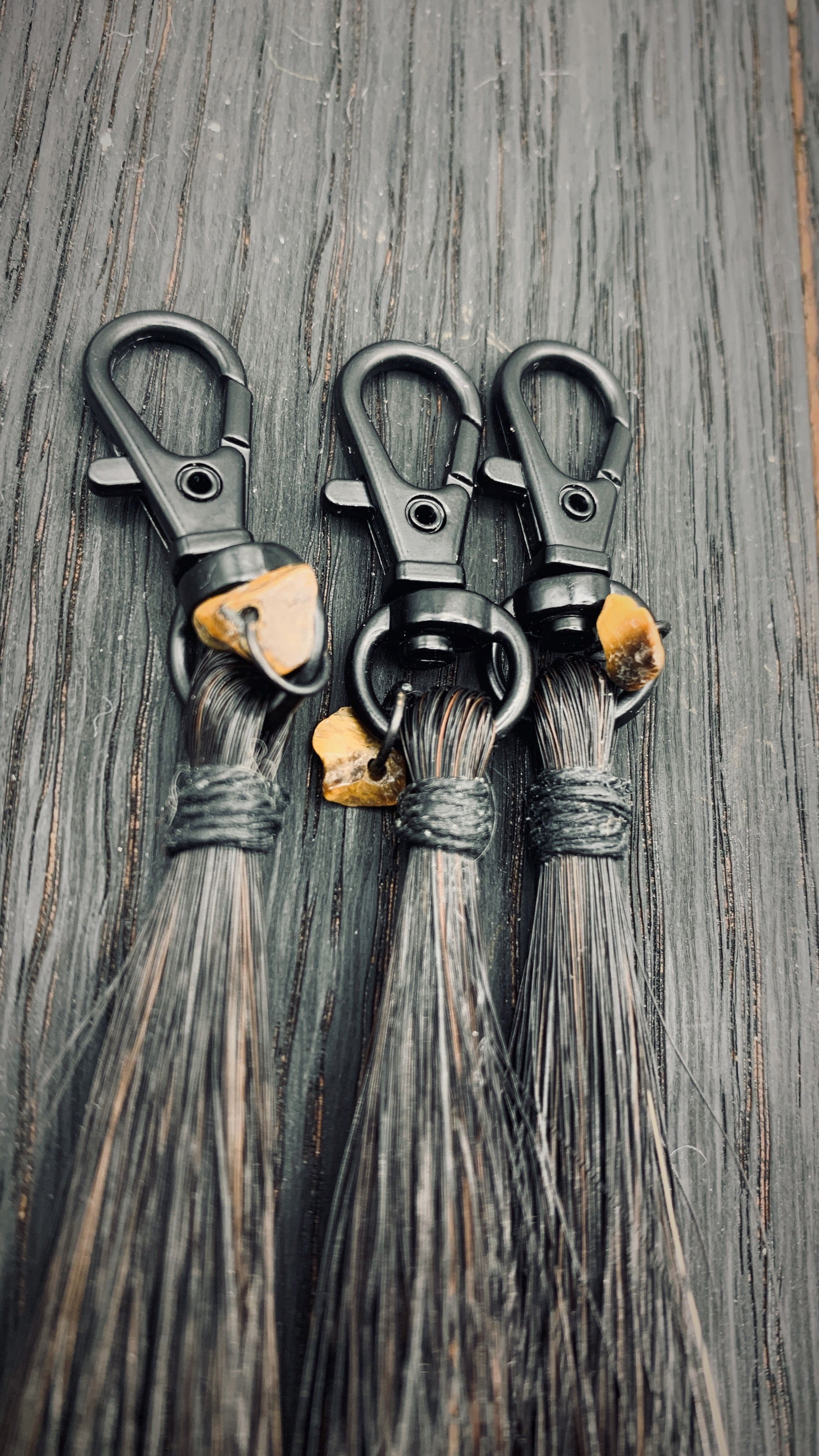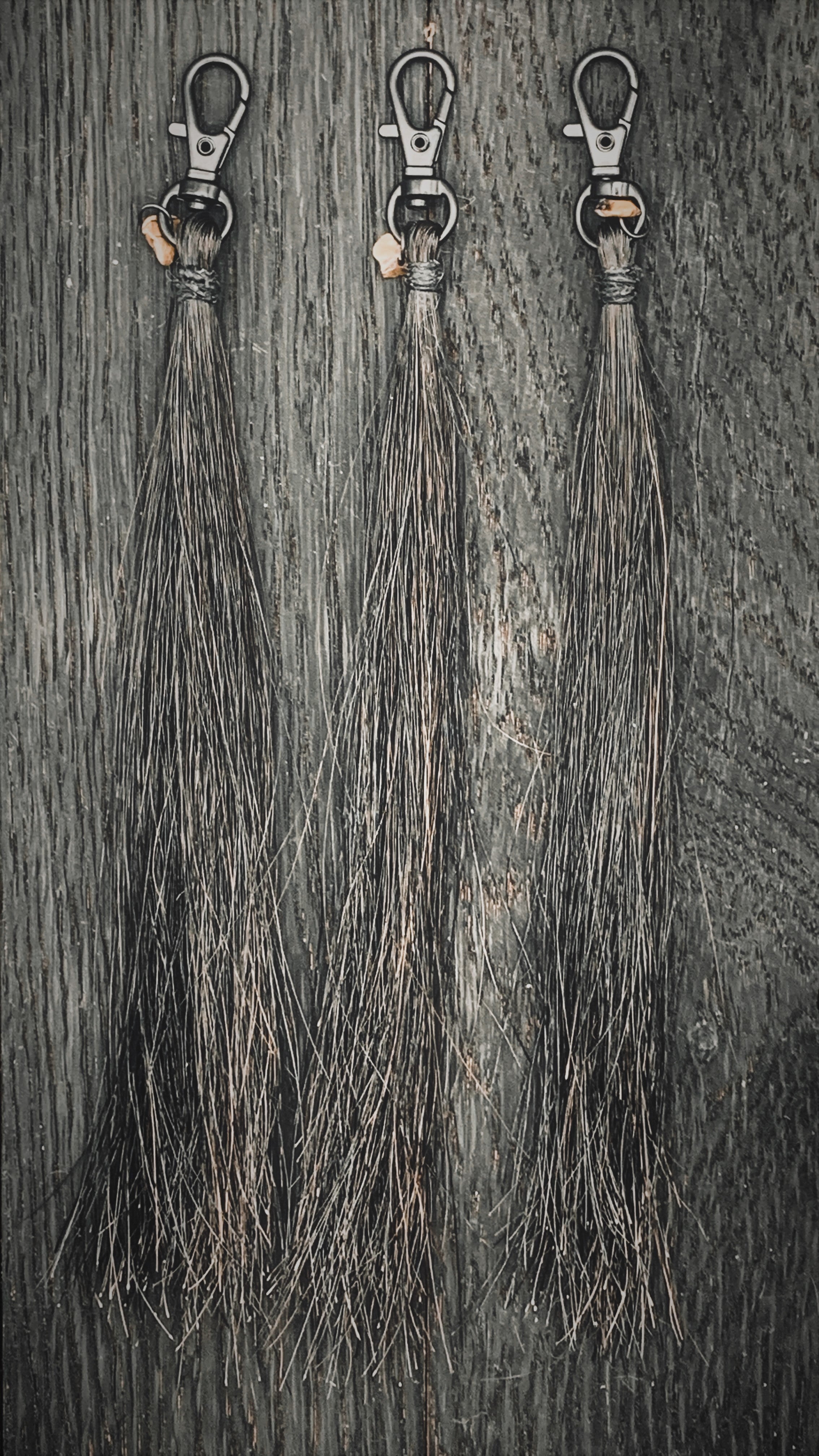 Add a bit of whimsical energy to anything you'd like to attach these to! Jeans, a bag, key chain, hair accessory, wallet, etc. Accompanied by a shard of Tiger's Eye. A stone of protection, Tiger's Eye has the power to focus the mind, promoting mental clarity, assisting in resolving problems objectively and unclouded by emotions. Particularly useful for dispelling fear and anxiety.

MATERIALS
Blackened brass metal with black horse hair
Tiger's Eye shard
Black waxed hemp twine
Latch/clip connector for secure wear
Overall length is about 9"

DARK TASSEL