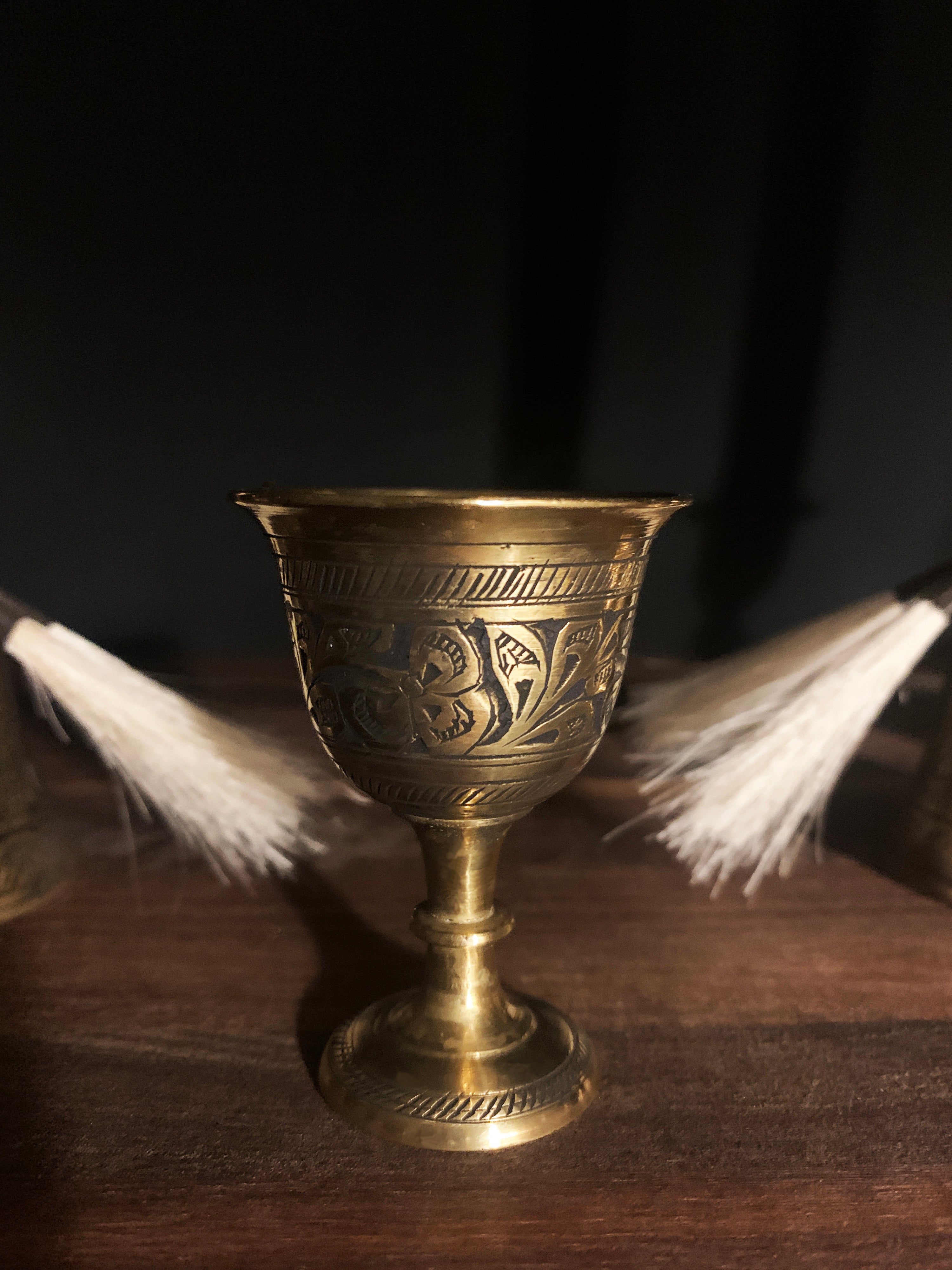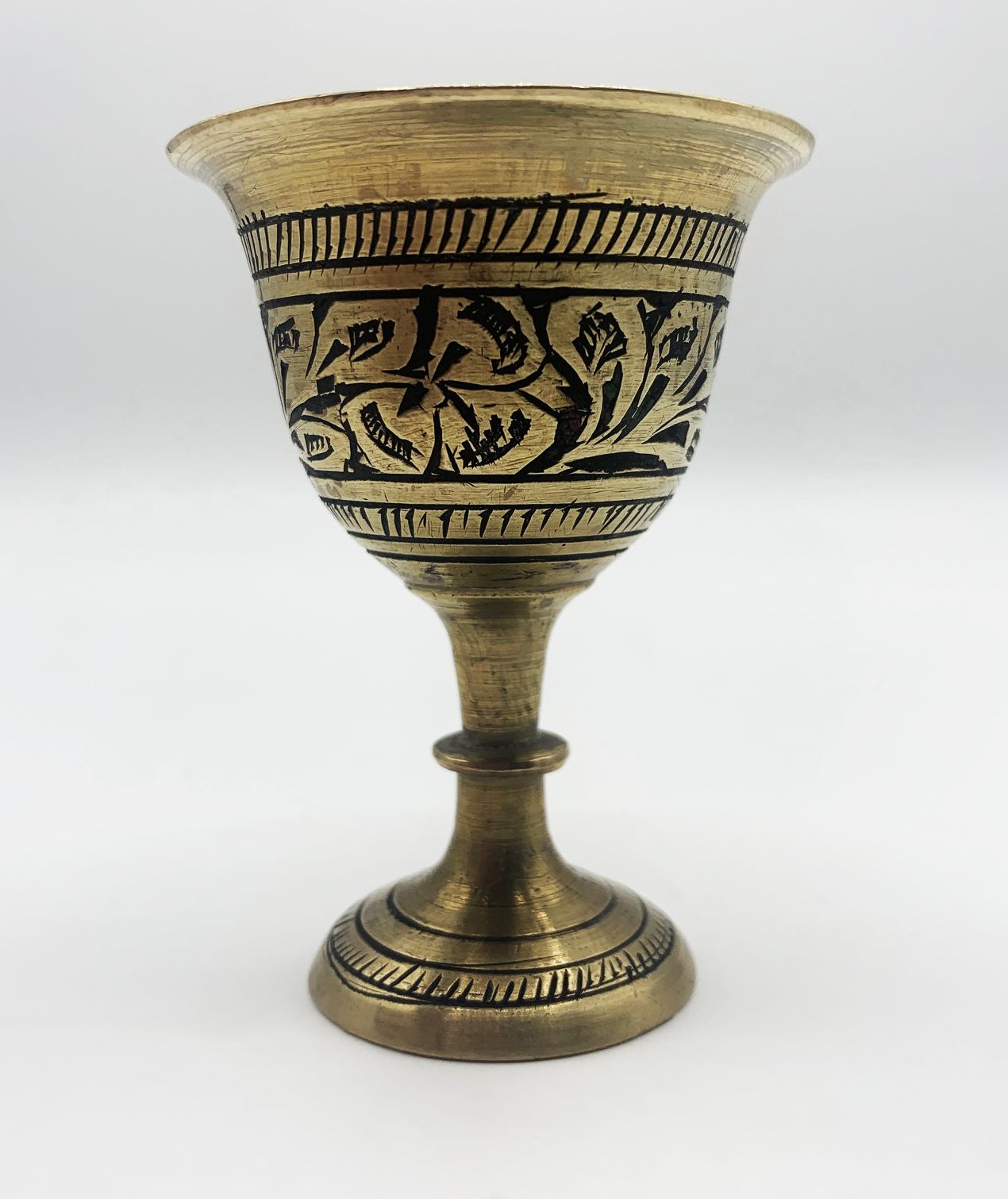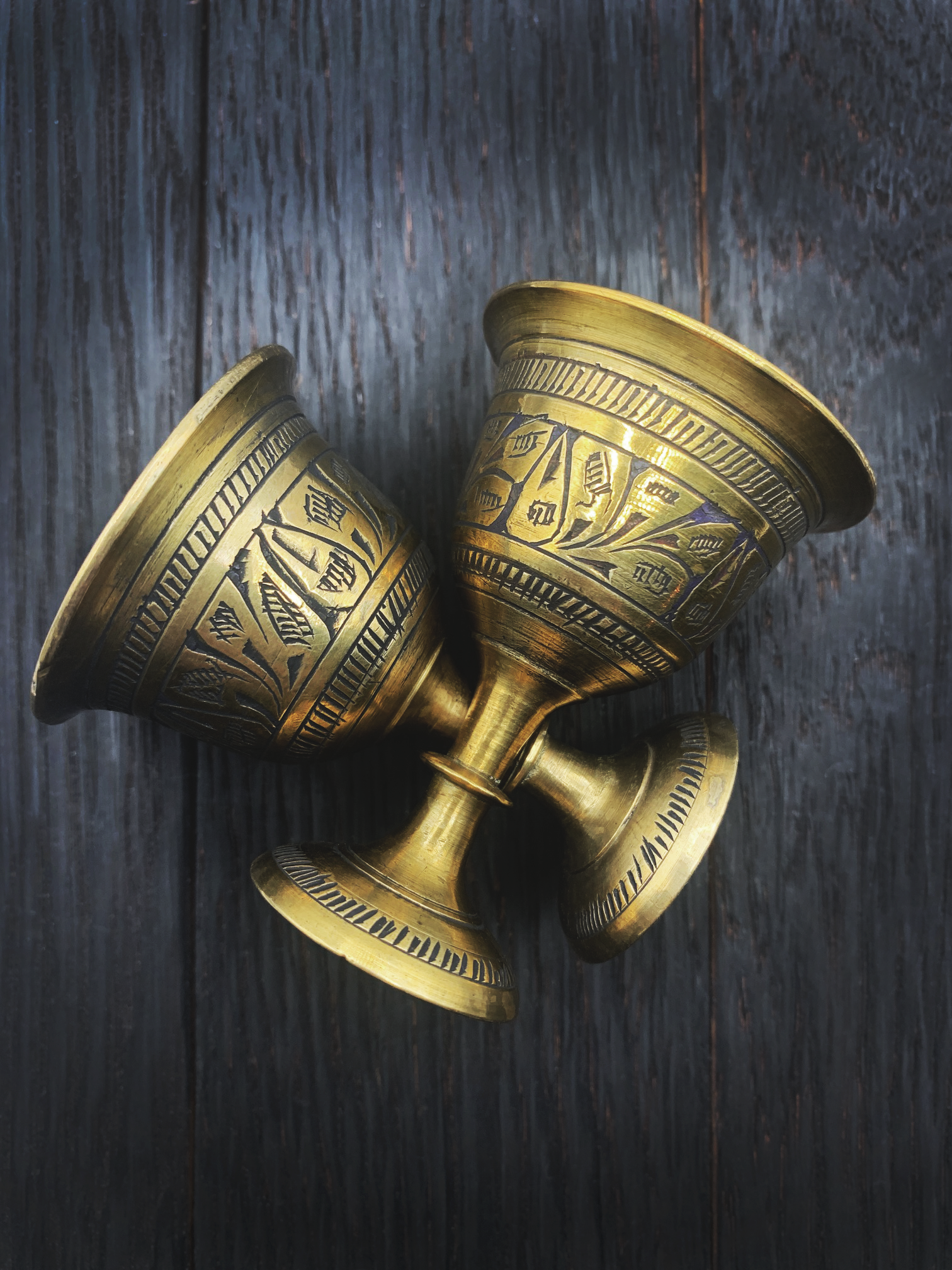 Wonderfully delicate yet sturdy little offering vessels. Use for offerings in your ritual work or sipping cordials to relax your mind. Alternatively they're the perfect size for use as an egg cup!
Made of brass and most likely imported from Sarna, India by Sajan Singh Sarna in the 60's these limited edition goblets are etched with an intricate natural and geometric motif. Each has been cleaned and the etching set with a natural black resin to bring out the design which is otherwise hard to discern as the colored enamel these were originally decorated with has worn away.
Sold individually. These are vintage well used and loved items and are being sold such. 
MATERIALS
Etched brass
Black resin set into etching
Each measures approximately 2 1/2"tall x  1 7/8" rim diameter x 1 5/8" base diameter
*all photos by Four Horses
VINTAGE ETCHED CHALICE