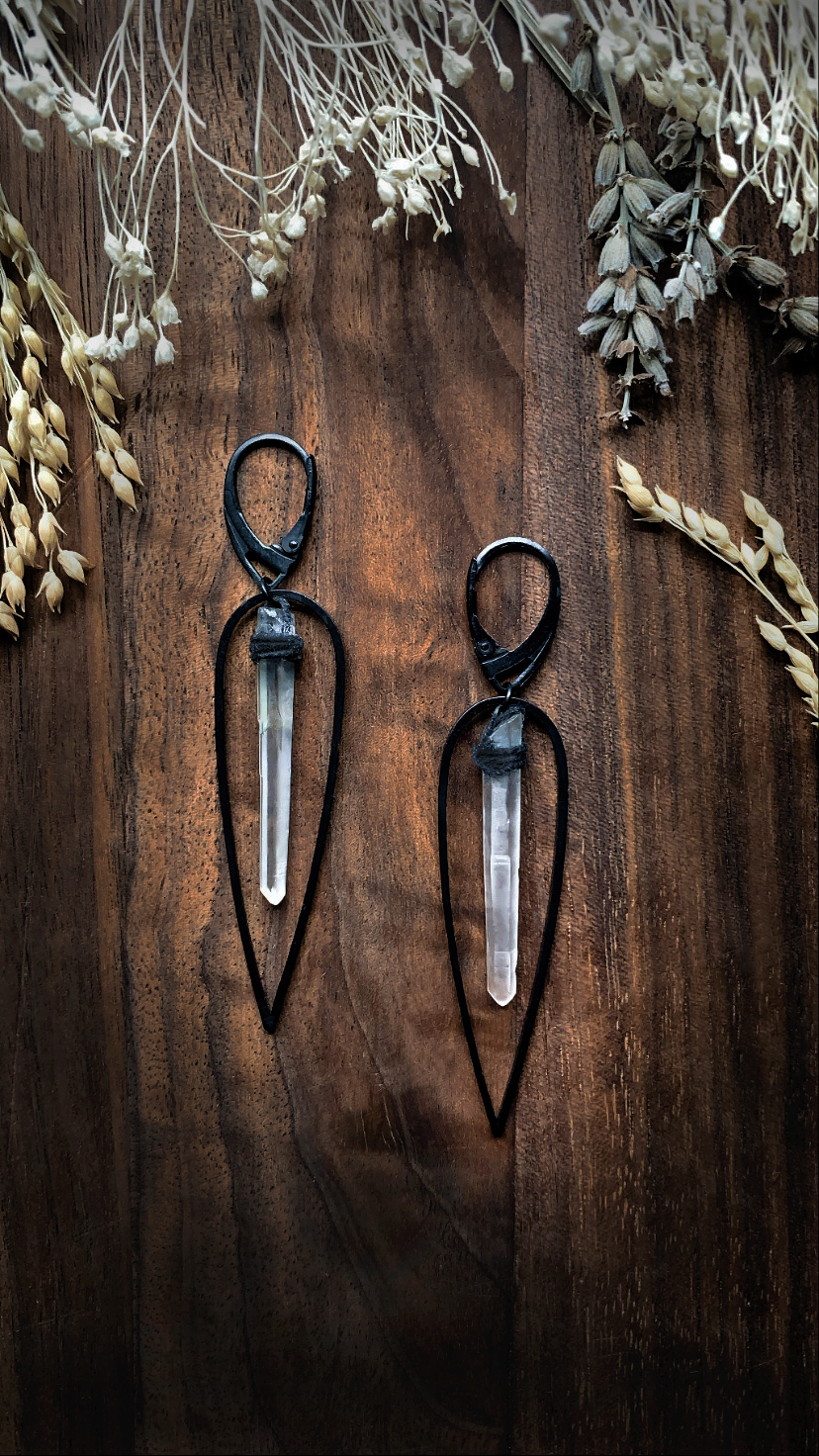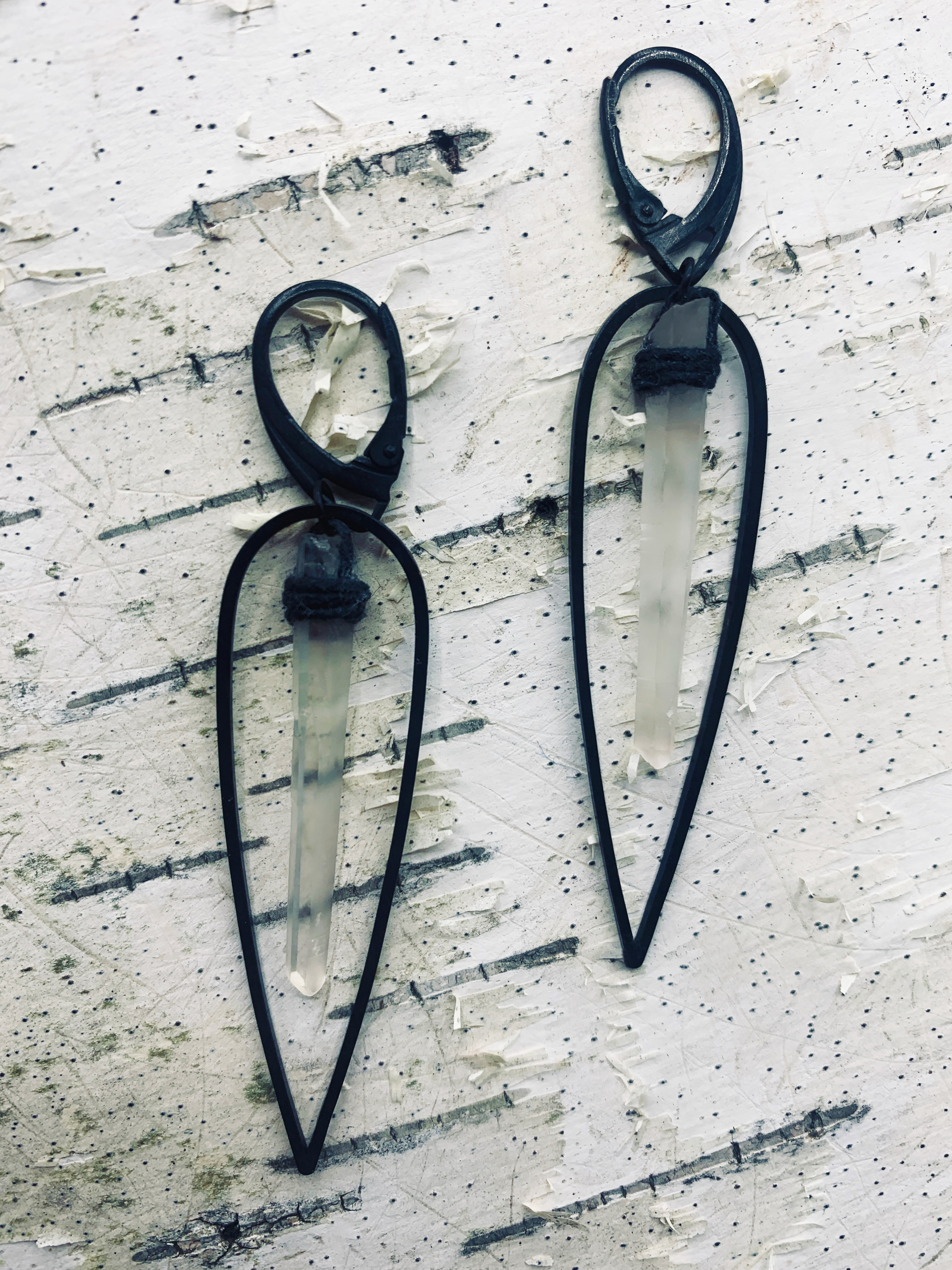 Delicate clear quartz points sway and chime against blackened brass. A spell you can wear! The use of sound in spellwork amplifies energy and these are the perfect alternative to the Chime selenite earrings. With sound vibration and the clear quartz crystal properties, these earrings help to create a calm protective energy field wherever you go! They are a gorgeous source of lightness and pair well with the Lucent neckpiece.
MATERIALS
Grade A clear quartz crystal points
Blackened brass
Latch/clip earring connection for secure wear
Overall earring length is about 3"
*as with all made-to-order items please message info@fourhorsesshop.com for custom modifications.
BLADE