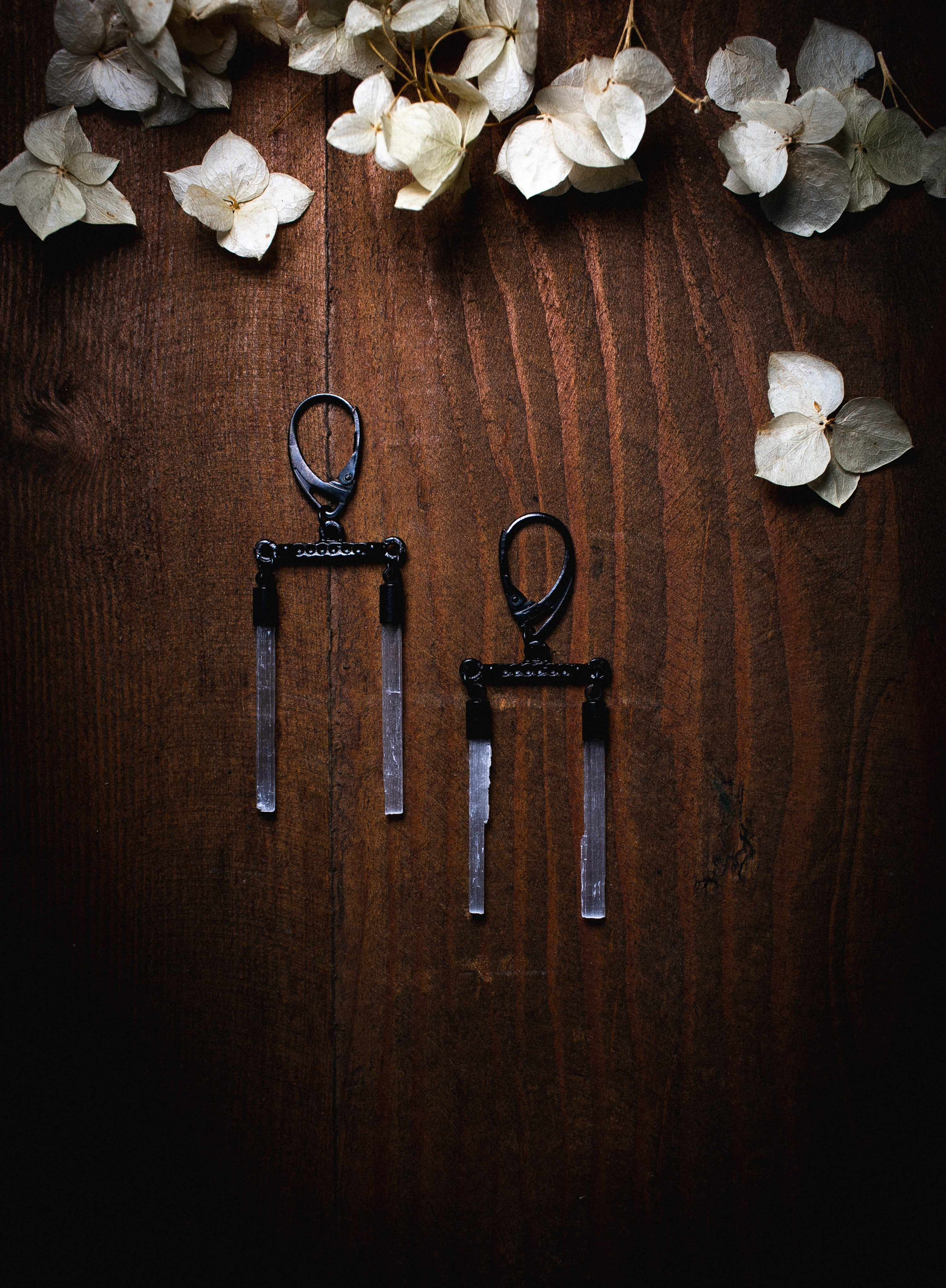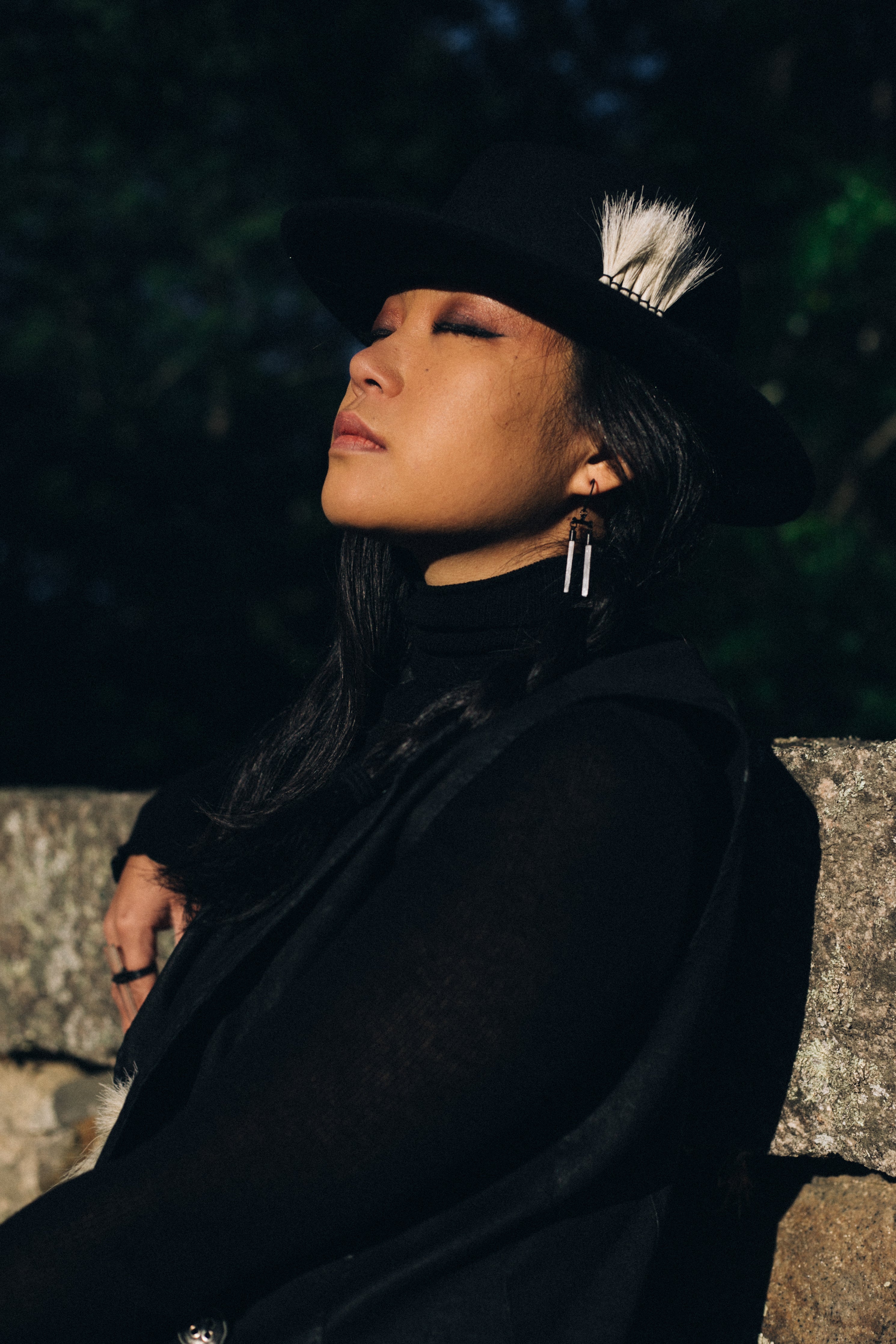 Delicate selenite shards do a teetering balancing act while creating a sound akin to icicles. A spell you can wear! Selenite is known for its cleansing and calming properties and the use of sound in spellwork amplifies energy. These earrings help to create a calm protective energy field wherever you go! They are a gorgeous source of lightness and pair well with the Radiant body harness. 

*Due to their delicate nature these earrings come with a free repair policy. Please contact shop if an accident occurs.
MATERIALS
Selenite shards
Blackened brass connector bar
Latch/clip earring connection for secure wear
Overall earring length is about 2-2 1/2"
*as with all made-to-order items please message info@fourhorsesshop.com for custom modifications.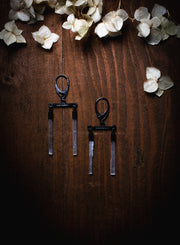 CHIME