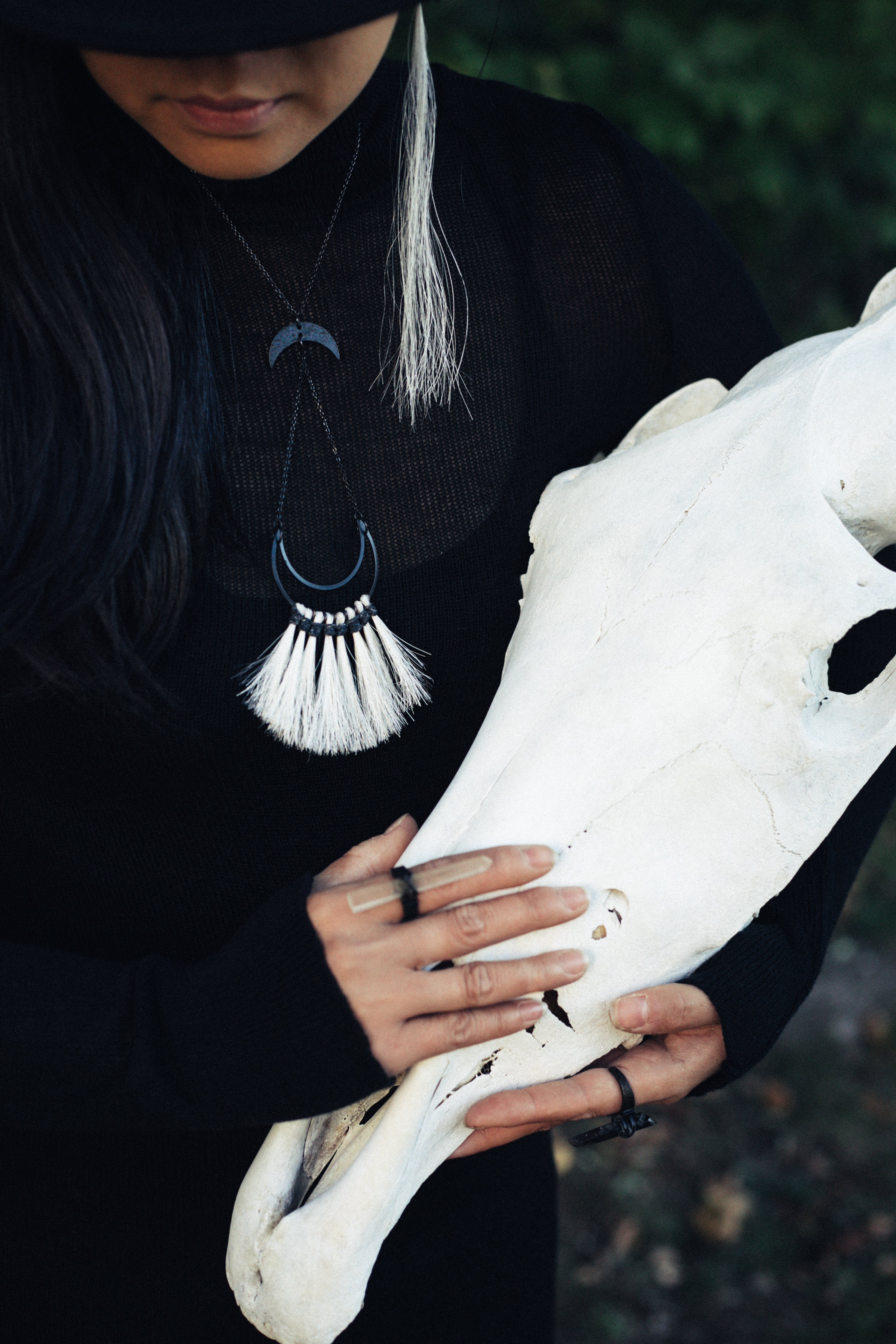 A dappled new moon over a beam of white horse hair. A delicate expression of the play of dark and light with an emphasis on the light. 

MATERIALS
Blackened brass drop with white horse hair 4"H x 2 1/2"W
Black waxed hemp twine
Latch/clip earring connection for secure wear
Overall earring length is about 8"
*as with all made-to-order items please message info@fourhorsesshop.com for custom modifications.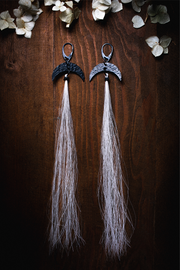 BEAM