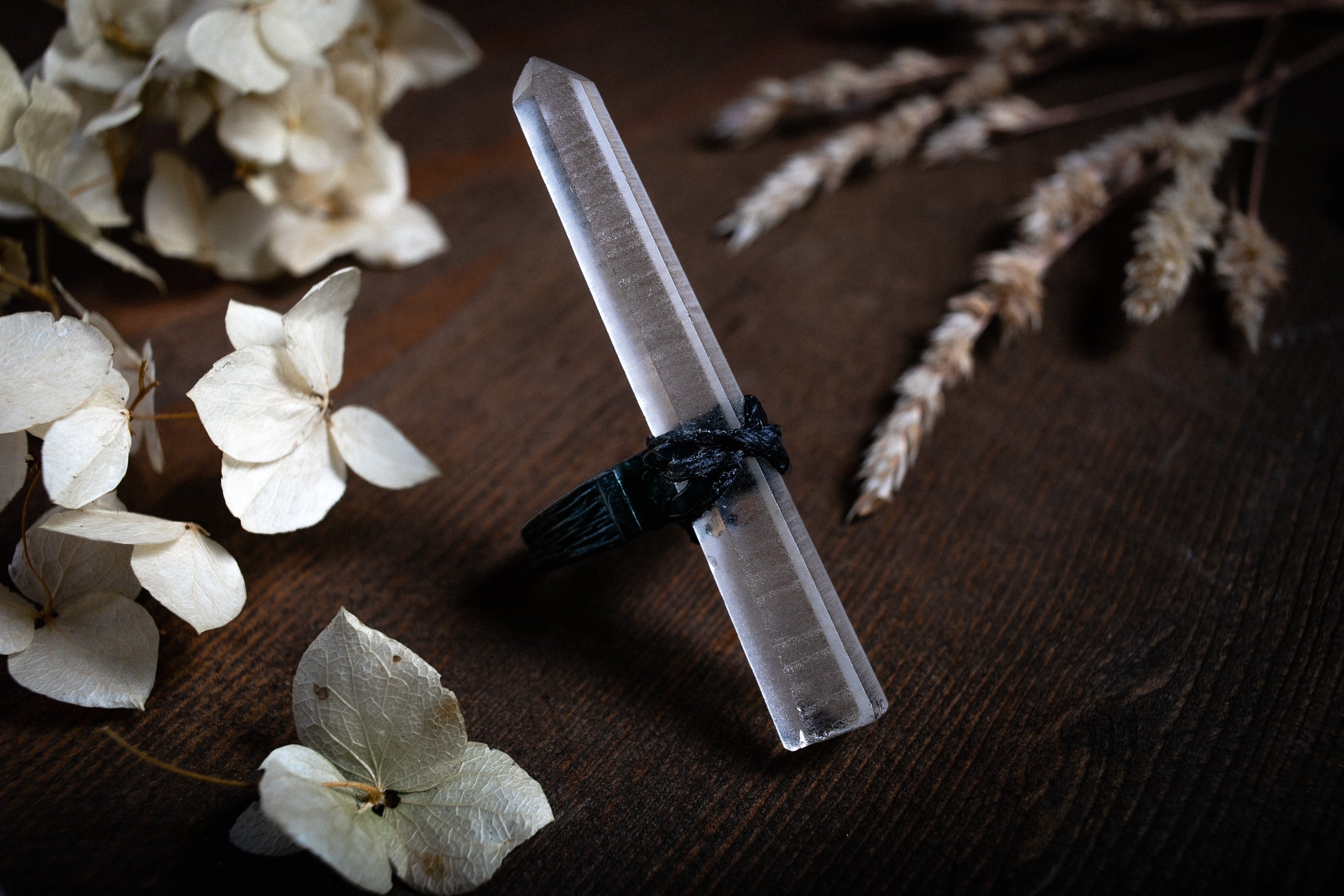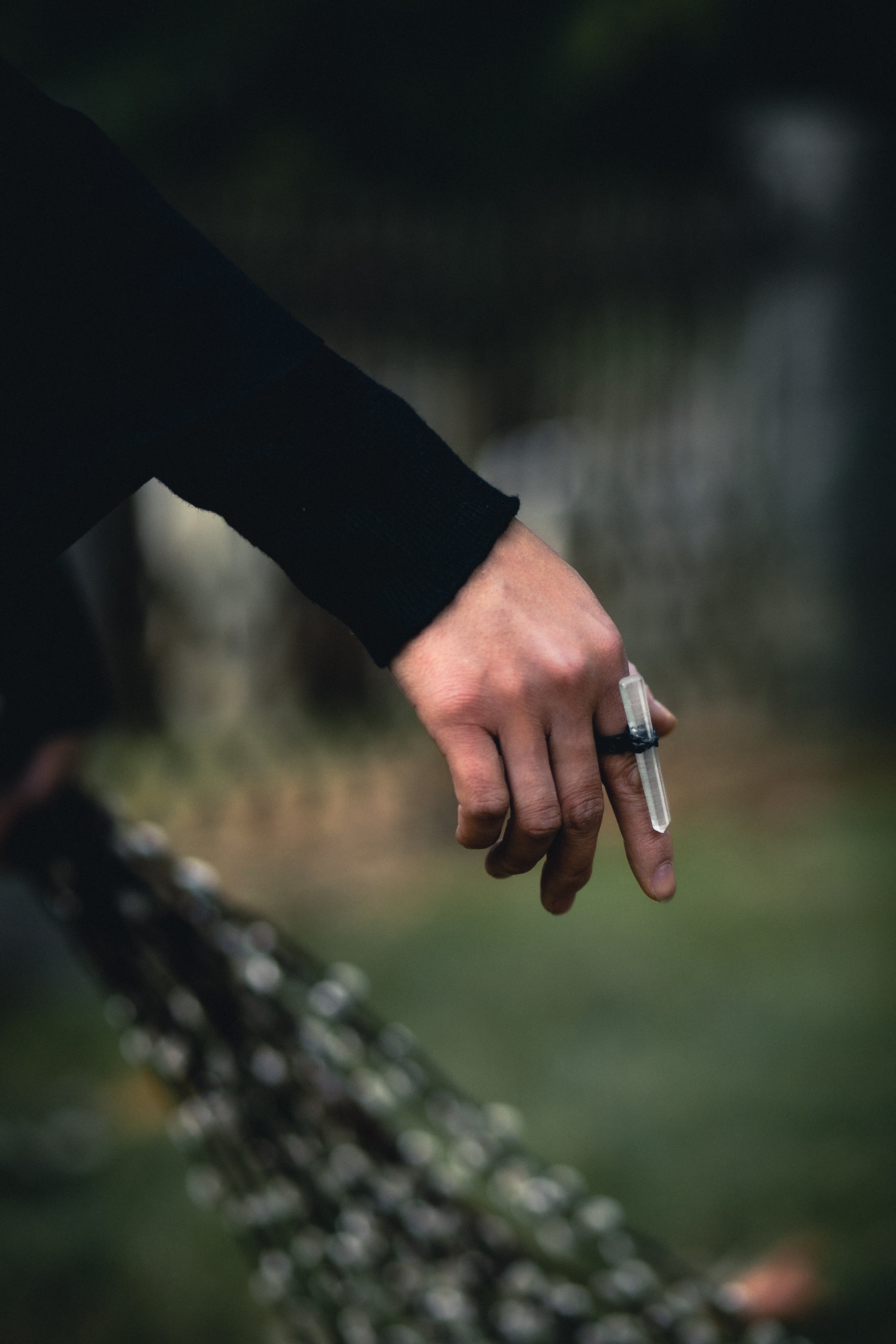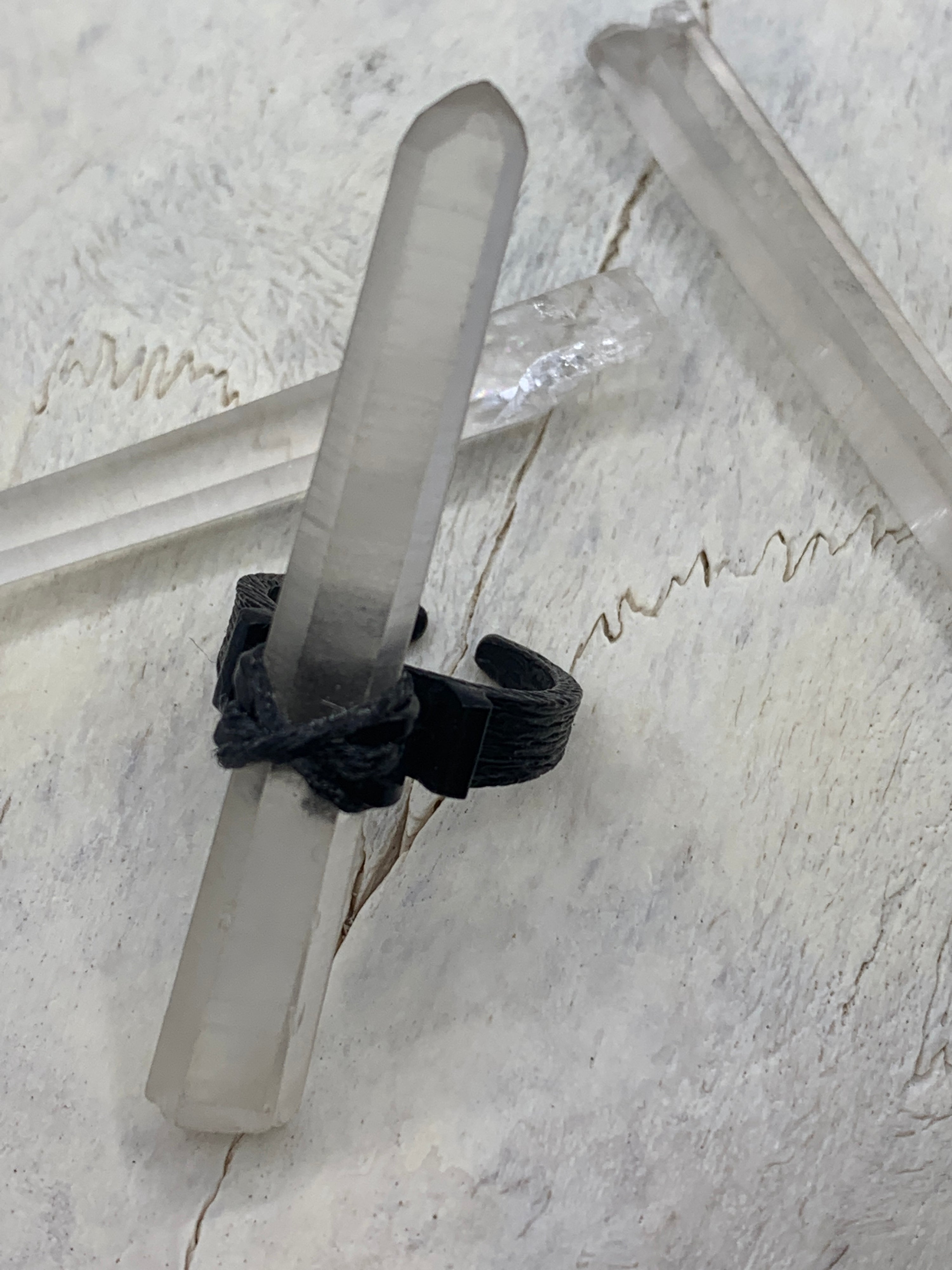 Aura is the representation of air and spirit with the use of clear quartz crystal. The highest grade single or double pointed crystals are used and as each crystal is unique, so too is each ring a one of a kind.
Clear Quartz is truly the giver of light with usage throughout historical world cultures in diagnostic healing, meditations and spiritual development, as well as religious objects, in funerary rites, and to dispel evil and magical enchantments. 
MATERIALS
Blackened brass hammered & cast ring, adjustable to sizing
Clear matte "raw" quartz crystal single or double pointed 1-2" in length

*as with all made-to-order items please message info@fourhorsesshop.com for custom modifications.
AURA